Whole Child Holiday Hours: Whole Child will be CLOSED for Thanksgiving on Thursday, 11/23 and Friday 11/24. We will be OPEN on Saturday 11/25 from 8:30 am to 11:30 am.

Alert: Whole Child has Covid 19 vaccines available NOW for children age 6 months through 11 years old! Supplies are LIMITED, so please call now to schedule your appointment. 703-723-8900.

***As a reminder, due to COVID-19, we have discontinued our early morning walk in hours. However, we always have same day sick appointments, so call us early in the morning if your child needs to be seen!***
Office Hours

| | |
| --- | --- |
| Monday: | 07:30 AM - 08:00 PM |
| Tuesday: | 07:30 AM - 06:30 PM |
| Wednesday: | 07:30 AM - 06:30 PM |
| Thursday: | 07:30 AM - 06:30 PM |
| Friday: | 07:30 AM - 05:00 PM |
| Saturday: | 08:30 AM - 11:30 AM |
| Sunday: | Closed |
Welcome to Whole Child Pediatrics!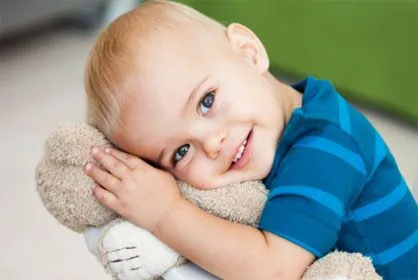 Whole Child Pediatrics is a full service pediatric office located in Ashburn, Virginia. We specialize in professional and personalized care and we are dedicated to treating the whole child. All of our doctors are experienced and caring Board Certified pediatricians and Fellows of the American Academy of Pediatrics. Call our office today to schedule your child's next appointment.
The "Whole Child Difference"
Whole Child is celebrating our twenty-third year serving Northern Virginia families. Building on the vision of our founder, Dr. Laura Pasternak, Whole Child focuses on providing the highest level of pediatric medical care in a compassionate and patient centered style. We refer to this approach as the Whole Child Difference and it is what sets us apart from other practices.
The Whole Child Difference Means
We offer highly personalized care and spend more time with our patients than most other practices.
Our providers are caring and compassionate and devote their full attention to the care of your child.
We are fully staffed with highly qualified and experienced pediatric medical assistants.
Our college educated Front Desk staff is friendly, professional and empathetic to your family's needs.
We offer evening hours and Saturday hours to accommodate your busy schedule.
Our Office is bright, clean, modern and inviting, providing a happy and safe environment for your child.
We have large separate waiting rooms for sick and well patients, for your convenience and your child's health.
For our Spanish speaking patients, se habla espanol!
We have been able to maintain the Whole Child Difference by remaining under the same management as the day we saw our first patients and by hiring experienced professionals who are completely focused on patient care. This consistency of approach and leadership has allowed Whole Child to stay true to our roots and our core values and you and your children can count on this consistency for many years to come.
Our New Office
Whole Child's new expanded office on the first floor of our building opened for business in September 2015 and continues to receive rave reviews from our patients. Our beautiful new facility has a modern, child-friendly feel and, at twice the size of our old office, is able to offer many more expanded services to our patients. Among the features of our new office: large separate waiting rooms for well and sick patients, twice as many exam rooms and a dedicated lactation room for our nursing moms.
Call now to schedule your next appointment!
And remember to "like" us on Facebook and follow us on Twitter.


Login to your Patient Portal